"Rudolph the Red Nosed Reindeer" Lyrics


The song "Rudolph the Red Nosed Reindeer" originally started out as a poem.
An advertising executive named Robert May wrote the poem as a giveaway for department store Santas to give to children. Two and one half million copies were given out the first year.
Johnny Marks later composed a musical version of the poem that was recorded by Gene Autry in 1949.
The longest running Christmas special of all time is the animated version produced by Bankin/Rass in 1964.
The combination of song and show made Rudolph the Red Nosed Reindeer as popular as Santa himself.
So... watch the movie and learn the song! This song is also valuable in that it  teaches the important lesson of not excluding anyone simply because they are different from you. Everyone possesses unique characteristics and should be allowed the chance to shine. The animated version also includes the Island of Misfit Toys which sends the same message.
Rudolph the Red Nosed Reindeer Lyrics


Rudolph the red-nosed Reindeer
had a very shiny nose.
And if you ever saw him,
you would even say it glows.
All of the other reindeer
used to laugh and call him names.
They never let poor Rudolph
join in any reindeer games.
Then one foggy Christmas Eve,
Santa came to say:
"Rudolph with your nose so bright,
won't you guide my sleigh tonight?"
Then all the reindeer loved him,
as they shouted out with glee,
Rudolph the red-nosed reindeer,
you'll go down in history !

The combination of Christmas, Santa and Rudolph is a magical time for children. Being able to sing along just enhances the experience.
_________________________________________________________________
Links to more Christmas Song Lyrics…
_________________________________________________________________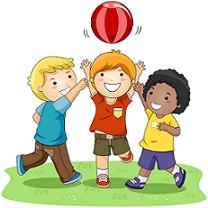 Fun things for kids to do…
_________________________________________________________________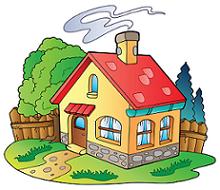 Looking for step-by-step instructions to start your own successful home-based daycare?
Check out my START A DAYCARE section. An all-free list of articles to guide you every step of the way.
For even more helpful hints, take a peek into the DAYCARE TIPS area.
Visit the FREE PRINTABLES section to make planning daycare activities incredibly simple.
_________________________________________________________________