"Jingle Bells" Lyrics
"Jingle Bells", originally called "One Horse Open Sleigh", is one of the best known Christmas songs in the world. It was written by James Lord Pierpont around 1857.
Generally young children are only taught the first verse, but I have included the entire song anyway.You may just want to teach them more than one verse.

Give the kids some bells to shake every time they sing the title of the song. Or, just let them gently shake the bells throughout the whole song. Even your quietest kids will sing loudly and a have a great time shaking their bells. You may want to think about getting really small bells... large bells can make a lot of noise and can actually be louder than the song. Just string the little bells along a piece of twine so that each child has a string of four or five bells. A good time will be had by all.

When Christmas is approaching, the kids tend to focus greatly on the upcoming holiday. So, use part of your day to let them be excited.
Learning a new song and using instruments will let them think about the holiday and use all their energy in a good way.

Jingle Bells Lyrics


Dashing through the snow
On a one-horse open sleigh,
Over the fields we go,
Laughing all the way;
Bells on bob-tail ring,
Making spirits bright,
What fun it is to ride and sing
A sleighing song tonight

(CHORUS)
Jingle bells, jingle bells,
Jingle all the way!
O what fun it is to ride
In a one-horse open sleigh

A day or two ago,
I thought I'd take a ride,
And soon Miss Fanny Bright
Was seated by my side;
The horse was lean and lank;
Misfortune seemed his lot;
He got into a drifted bank,
And we, we got upsot.

(CHORUS)
A day or two ago,
The story I must tell
I went out on the snow
And on my back I fell;
A gent was riding by
In a one-horse open sleigh,
He laughed as there
I sprawling lie,
But quickly drove away.

(CHORUS)
Now the ground is white
Go it while you're young,
Take the girls tonight
And sing this sleighing song;
Just get a bob-tailed bay
Two-forty as his speed
Hitch him to an open sleigh
And crack! you'll take the lead.

(CHORUS)
_________________________________________________________________

Links to more Christmas Song Lyrics…
_________________________________________________________________
Fun things for kids to do…
_________________________________________________________________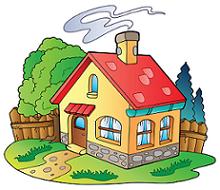 Looking for step-by-step instructions to start your own successful home-based daycare?
Check out my START A DAYCARE section. An all-free list of articles to guide you every step of the way.
For even more helpful hints, take a peek into the DAYCARE TIPS area.
_________________________________________________________________
from jingle bells to music main page
back to simply daycare home