Word Search Printables
Kid-Friendly Puzzles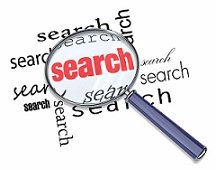 Word search printables are an easy way to plan an extra activity.
These printable word searches can be used to reinforce a weekly theme. They are also a fun and interesting way to entertain children when the weather makes it hard to get outdoors, or you need a quiet time activity for older kids while the little ones are napping.
Each of the word search puzzles involves a theme that children can relate to.
NOTE: All of the word search printables are intended for personal use only. Daycare providers, teachers and parents are welcome to print in quantity as needed.
Simply click on the word search of your choice to find the file in PDF format. This makes it easy to make as many copies as you need.
Word Search Printables


This section has been divided into three levels.
The difficulty level of the word search printables varies:

Level One:
Large letters with only 5 words to find. All words are horizontal or vertical. There are no diagonal or backwards words. Perfect for the word search beginner.
Christmas, Easter, Halloween, St. Patricks Day and Groundhog Day.
Farm Animals, Zoo Animals, Transportation, Winter and Summer.
Level Two:
A little harder with more words to find. These word search puzzles involve 9-12 words. Most words are still horizontal or vertical. A few diagonal words. No backwards words.
Christmas, Easter, Halloween, Easter Bunny, Thanksgiving Dinner, President's Day, Groundhog Day and July 4th.
Fire Safety, Circus, Vegetables, Under-the-Sea, Recycling, Colors, Apple, Kid's Games, Weather, Construction, Solar System, Pets, Fruit and Nature.
Level Three:
This level is a bit more of a challenge. Includes a longer list of words (15-20) and words can be found in any direction including backwards.
Christmas, Easter, Thanksgiving, Halloween, Santa, New Years, Birthday, President's Day, 4th of July, Valentines Day, St. Patrick's Day and Earth Day.
Kids Fun, Winter, Transportation, Animals, Back-to-School, Sports, Summertime, Breakfast, Autumn, Spring, On the Farm, People, Places, Clothing and Bugs.

Check back as this section of word searches for kids will continue to grow.
_________________________________________________________________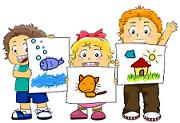 For some fun kids activities, go to KIDS ART ACTIVITIES for:
Art ideas using crayons, markers or paint
Super Simple Art
Easy Toys to Make and more…
OR… hop on over to the FREE PRINTABLES section for:
Simple Butterfly Craft
Letter to Santa
Number Coloring Pages
Printable Lotto/Match Games
Winter Sensory Picture and more…
Both sections have lots of ideas to make planning activities for your daycare practically effortless.
_________________________________________________________________