How to Start a Home Based Daycare
Step-by-Step to a New Career




Starting a home based daycare can be done simply once you know the steps involved.
Once you have contacted the county agency in your area that handles child care licensing, browse the articles on this page and others to get all the other information you'll need.
Follow the links below to learn everything else you'll need to know to achieve an in-home daycare you will be proud to call your own.
While starting your own home daycare may seem like a lot of work, broken down into manageable steps it is possible to have a new career in a matter of a few months.
All About Home Based Daycare


Find lots of simple ways to let everyone know there is a new home based daycare. Learn to market your daycare well, so your enrollment is filled year-round.
The Daycare Interview
Be prepared for your daycare interview. Learn how to set up your home and conduct an interview.
Learn what questions to ask parents and what questions parents will ask you.
All insurance is not the same. Find out exactly what you need to know to protect yourself... before you buy.
You have your first children starting Monday morning. What are the absolute essentials you need to get started?
This mundane chore is a must-do for all daycare providers. How to make it easy right from the start so you are not overwhelmed later on.
Home daycare is a career where burnout can and does happen. There are steps to take from the start to help prevent this from being a problem for you.
_________________________________________________________________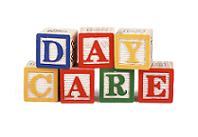 See my START A DAYCARE page for more articles...
Daycare Licensing Requirements
Are you the right person for the job?
What type of daycare is right for you?
Planning your own unique daycare
Choosing a Business name
_________________________________________________________________
Fun Kids Activities
_____________________________________________________________
For more helpful articles, take a peek into the DAYCARE TIPS area.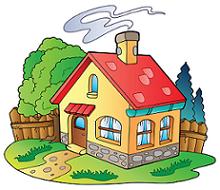 Find articles on:
Advice to New Providers
Making a Child's First Day go Smoothly
Potty Training
Guidance Issues
Keeping Daycare Parents Happy
and MUCH more...
_____________________________________________________________
from home based daycare to how to start a daycare
to simply daycare home