Starting a Home Daycare Business




Welcome to Simply Daycare. If you are interested in starting a successful home daycare, this site is for YOU. Starting and running your own home based daycare can be accomplished both simply and affordably.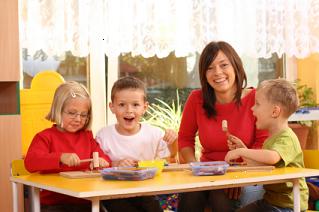 Contrary to what others may have told you:
You don't need expensive equipment to start a child care business.
You don't need to purchase high priced kits to get the information you need.
You don't need to take college level courses to be qualified.
Home daycare is one of the few businesses that can be easily started without enormous upfront expenses. It is a business that you can build over time. Best of all, you'll notice the benefits right away.
You will have the opportunity to spend more time with your own children.
You will be your own boss with your own business and be able to set your own hours.
You will have a positive impact on children and will be earning an income at the same time.
The goal of this site is to make opening and operating your own home daycare business simple for the beginner. All the information you need to turn the idea of your own child care business into a reality is here. If you are interested in creating a safe, nurturing and educational environment for children, then you are in the right place.
For those of you just starting out:
Click the links to your left, and find out how to get started. Learn how to: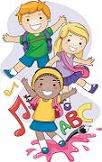 From Katie (Ohio USA):
Wow!! I just had to tell you...this is the best site I have ever seen for home daycare providers. I have been doing this since 2004 and often look things up online to help me improve my business, but this is the best by far. THANK YOU for the wonderful stuff here! I am so pleased. I will definitely be implementing what I've found here into my program.
Both beginner and long-time home daycare providers will want creative ideas for keeping all those little hands busy and learning. Your goal is to make your own child care business unique and interesting. That's why Simply Daycare offers a large selection of activities. Here you will find creative (and low cost!) ways to make play and learning fun for all the children in your home daycare.
There are also those issues that all child care providers deal with. Look in the Daycare Tips section for assistance on potty training, guidance issues, building self-esteem, a special area for new providers and more.
Browse the site at your leisure. Take your time. Check back often as new items are continually being added. The information on this site will give you everything you need to know to start and continue to operate your own unique home based daycare.
Best of wishes on your new or current home based daycare.