Planning your Daycare
Making Your Home Child-Friendly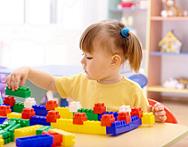 Once you have the basics under control, it's time to start planning your daycare. You want your home daycare to reflect who you are without a lot of cost.
Setting up various areas in your home will show prospective parents you are a professional and that you place value on the environment you are providing for their children. There are several areas to take into consideration while planning your daycare.
Just inside the entrance door, there should be a space for personal belongings. I have just the tiniest of foyers, and then a few steps leading up to the main area of my home. I used the front closet at the top of the stairs. The children will need a place to hang coats, and a place to store shoes, boots, hats/mittens, diaper bags and backpacks.
If possible, make this a place that is not used by the rest of your household. Instead of an actual closet, you could use coat hooks, with shelves or baskets underneath.
Planning Your Daycare


You will need an indoor play area. If you are lucky enough to have an unused room, so much the better. I used a spare bedroom on the main floor. I took the clothing rods out of the closet, and installed shelves to create storage space for toys. Although I didn't have one when I started daycare, eventually I put a kid sized table and chair set in this room. The rest of the floor area was left empty. Children need space when they are playing.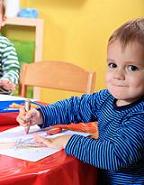 As far as decorating the room goes, if you are on a budget, keep it minimal. Initially, I bought cartoon character clings for the playroom walls. These are very similar to the window clings a lot of people put up at holiday time. Very easy to do, inexpensive, and will instantly create a child friendly room.
Later, I bought stencils and painted children's characters directly on the wall. The bonus to doing this is that the walls can be washed without having to remove anything. Even a dollar store wallpaper border in a children's design will enhance the play area. If, however, you are on a very tight budget, worry about decorating later. The main concern should be that the room is clean and safe for the children.
What if you don't have an empty unused room? Any room can be used as an indoor play area. You can use your living room, den, or family room, as long as the room can accommodate several children. The indoor toys will also need to be stored in this area. The best advice for planning your daycare is to place needed items in the correct area. Unless your space is really small, place toys in the play area, craft items near the craft table, etc.
You will need a quiet area. This is a place where you can read to the children, listen to music, or have circle time activities. In general, it is an area that is much quieter than the play area. I used my living room for this. A few fluffy pillows and a basket of books gives the image of a quiet area. If your space is very limited, use one room for both areas. Just make sure the children understand that sometimes the room can be a noisy place, and during quiet time they must keep their voices low.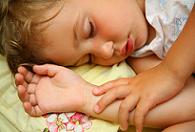 You will need sleeping space. You can use established bedrooms or provide cots or mats for the children to sleep on. I used a combination of both. I used the household beds and fold up cots. I thought fold up cots provided a more comfortable sleep time than a mat on the floor. This, however, is a personal choice. Many providers use floor mats and the children certainly are not complaining. Where will you store the cots or mats? Where will they be placed at rest time? When planning your daycare, every area must be thought out in advance.
You'll need an area for arts and crafts. I used my own dining room table. I didn't have enough space in the dining room to store the items needed for arts and crafts, so I used the top shelf of the playroom closet.
Don't forget about an outdoor area when planning your daycare. If you have a fenced in yard, the job is easier. You will, however, need to make sure that there is nothing potentially harmful in the area. Would the children have access to a pool or garage from the fenced in area? Are there any poisonous plants? If your yard is not fenced, are there any bodies of water, wooded areas, or heavy machinery nearby? Your outdoor space needs to be made as safe as possible. Don't forget about outdoor toys.
Look around your space carefully when you plan your daycare. Most people have more space than they realize. Sometimes items stored in a dining room or living room would be better off in another area. This will free up space for items you will need close by. When you plan your daycare take into consideration the amount of space you have and how you eventually want your home daycare to appear.
_________________________________________________________________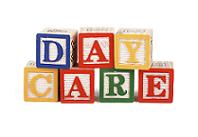 More Articles:
_________________________________________________________________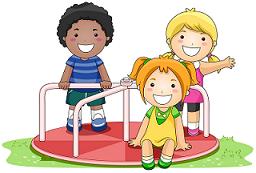 Fun Kids Activities
_________________________________________________________________
from planning your daycare to start a daycare main page
from planning your daycare to simply daycare home