Name Your Daycare
Choose a Name that is Uniquely YOU !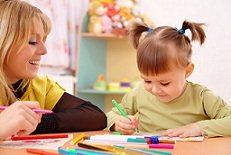 It's easy to name your daycare. All you need is a simple form. While there is no requirement for daycare providers to have a business name, I do recommend doing so. There are a couple of reasons why.
It instantly makes your daycare appear more professional. Anything you can do to promote yourself as a professional is in your best interests.

You can open a checking account in the business name, do all your business through one account and make things easier on yourself at tax time.
With that said, how do you go about registering a daycare name?
Contact your Secretary of State office. This can usually be done right over the internet. At the website go to an area for forms and fees, or business entity forms. What you are looking for is an assumed name form, and a place for a new assumed name filing. Sometimes this is listed as a DBA form, or "doing business as".
Name Your Daycare


Some states let you fill out the form on the internet, some want you to mail them in. The address for mailing it in should be right on the form. This is an easy form to fill out, and there is a fee you must pay ($50 or so). Once you have the information back from the Secretary of State (this will take a few weeks), most states will require that you publish the information in a local paper twice. This will also cost around $50.
After your information has been in the paper twice, the newspaper will send you copies of the information that was published. You can take this information to your bank and easily open an account for your new business.
I should add here that the Secretary of State Websites also includes a section for a search of available names. You won't be able to use a name that is already registered. Make sure the name you want to use is available before you send in the fee.
The whole process is really rather simple. Once your name has been registered, it is yours for a period of 10 years. No one else will be allowed to use it. About 6 months before the name is set to expire you will get a renewal notice in the mail.
How do you decide on a business name?
Be creative when you name your daycare. Some providers use their first name and a name to describe children. Some examples are Molly's Muppets or Krista's Kids. Others use names like Cotton Candy Daycare, or Home Away from Home Daycare.
Whatever name you choose, make sure that it is a name, that when heard by other people, makes them think of a daycare. You will want to invoke the image of a daycare setting by the name alone.
Give it some thought. Ask family and friends to help you name your daycare. Choose a couple of names... in case a name you'd like to have is already being used. Most of all, choose a name that is uniquely YOU!
Special note: Know that it is not legal to use a business name that has not been registered.
_________________________________________________________________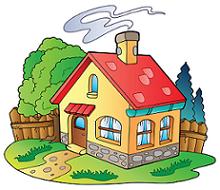 More Articles:
_________________________________________________________________
from name your daycare to start a daycare main page
from name your daycare to simply daycare home