How to Start a Daycare
One step at a time...




Want to know how to start a daycare? It's much easier when you know the steps involved. Start with getting the information for the application process.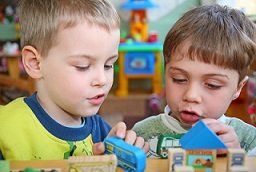 Contact the agency that handles child care licensing in your county. For some, it may be the Health and Human Resources Department, for others, the Resource and Referral Center.
A quick phone call to your county courthouse should get you the information you need. You will receive an informational packet including the application forms and all the guidelines in your area.
Follow the links below to learn everything else you need to know to achieve an in-home daycare you will be proud to call your own.
While starting your own home daycare might seem like a lot of work, broken down into small manageable steps it is possible to have a new career in a matter of a few months.
How to Start a Daycare


Daycare Licensing Requirements
Although the guidelines do vary from state to state, there are basic guidelines all daycare's must follow.
The Pros and Cons of Starting a Home Daycare

In order for you to know if starting a home daycare is the best decision for you... take a look at my list of the pros and cons of having a home daycare business.
Are You the Right Person for the Job?
Exactly what qualities a good home based daycare provider should have, and the type of home environment you should have to make a daycare work.
What Type of Daycare is Right for You?
All daycare's are not alike. Find out what type best fits your personality and home life.
Planning Your Own Unique Daycare
Simple ways to set up child friendly areas in your home. Easy ways to make your daycare unique and inviting for prospective parents and children.
Do you really need to name your business? This is a personal choice for each provider, but why I recommend that you do.
This is an area that many new providers have trouble with. How to make it simple, with an easy to fill out form to make you more confident when talking to prospective parents.
_________________________________________________________________
See my HOME BASED DAYCARE page for more articles...
Daycare Advertising
The Daycare Interview
Daycare Supply List
Daycare Bookkeeping
Daycare Insurance
_________________________________________________________________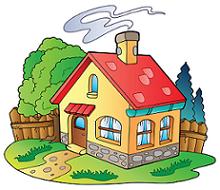 Beyond "How to Start a Daycare", take a peek into the DAYCARE TIPS area.
Find helpful articles on:
Making a Child's First Day go Smoothly
Potty Training
Guidance Issues
Keeping Daycare Parents Happy
and MUCH more...
_________________________________________________________________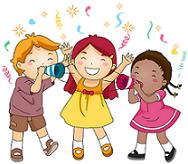 Fun Kids Activities
_________________________________________________________________