Home Daycare Insurance
What you should know... before you sign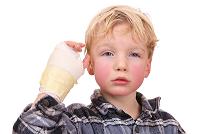 The basics of home daycare insurance can be confusing. So, I've broken the facts you need to know into statements that are easier to understand than many insurance policies.
While I have stated in other sections of this site that your main priority is the safety of the children, some serious thought should be given to protecting yourself.
First off, realize that regular homeowners insurance that covers your house in the event of a fire, storm damage, etc. will not cover a daycare business. As far as insurance companies are concerned, your home and business are separate. Yes, you read that right, even if the home and business are the same place.
A basic homeowners policy will not generally cover items that are considered business personal property. You'll need separate home daycare insurance.

That said, some insurance companies will add what is called an "enhancement" to your regular homeowners policy. When I started daycare and only had two children, this is the type of insurance I carried. This policy covered business property and injuries. Realize, however, that at the time my policy stated that I could care for a maximum of three children. If you are planning to care for three or less children, this is the least expensive coverage you can buy. Know in advance that this type of policy only covers the children while they are on your property.
This type of policy typically covers:
Business property.

Lost income in case your home is damaged or destroyed and you are unable to use it to provide care.

If you need to operate out of a temporary location, additional expenses are typically covered.

Basic liability protection for accidents or injury.
The Two Types of Home Daycare Insurance


While supplemental coverage added to your regular policy does offer you some protection should a child be injured in your care… it will not protect you in the event of a lawsuit.There are many companies that offer daycare insurance to child care providers.
There are two types of General Liability Coverage you can buy.
"Claims made" – covers you for claims that are made while you are paying the premiums and the policy is in force.
"Occurrence form" – covers you over the period of time that you have paid the premiums. Since the long term effects of an injury are not always known immediately, a lawsuit may not occur until much later. If an injury occurs while you are paying the premiums for the policy, but a lawsuit occurs after you have changed policies or are no longer providing daycare, you are still covered.
What does General Liability home daycare insurance actually cover? Depending on the policy you choose:
Immediate medical care at the time of the injury.

Physical injury, sickness, pain and suffering and death.

Damage to other people's property.

The cost of your legal defense. Remember that a lawsuit still needs to be defended even if the case has no merit.

Monetary amounts awarded to another party. Should you lose a lawsuit and money is owed, this type of policy will pay this amount up to your liability limit. Realize that if the monetary award is more than your liability limit, you are responsible for the balance.

Child abuse. Some policies cover child sexual abuse. Not that you would think you'd need it, but that parents only have to "think" something happened to file a lawsuit.

Third parties. This includes your other family members living in the same house or an assistant you may hire.
Generally, this includes coverage on your own property or elsewhere. If you take the children on field trips, to the store, etc., you would be covered at another location. This type of home daycare insurance does not cover an injury that occurs if a child is a passenger in a vehicle. Auto liability insurance is written as a separate policy.
Do your homework. Check with several companies to find the policy that fits your needs. Talk to your insurance agent to make sure you fully understand exactly what is covered. While it is impossible to prevent all problems, making sure you have adequate home daycare insurance means your business is protected. That gives you the ability to focus your attention on the real business of providing quality child care for the children.
Footnote: You can also add a waiver to your contract, letting parents know that you do not have insurance. This simply makes parents aware. It does not protect you in any way should there be a lawsuit.
_________________________________________________________________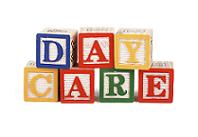 More Articles:
_________________________________________________________________
For some fun kids activities, go to KIDS ART ACTIVITIES for:
Art ideas using crayons, markers or paint
Super Simple Art
Easy Toys to Make and more…
OR… hop on over to the FREE PRINTABLES section to make planning activities for your daycare practically effortless.
_________________________________________________________________
from home daycare insurance to home daycare main page

from home daycare insurance to simply daycare home