The Itsy Bitsy Spider Song
The Itsy Bitsy Spider song is simple for children to learn. With words to sing and hand motions too, it becomes a favorite for young children.
Since there are only four lines and three movements, kids will catch on fast. Sing the song with them a couple of times and that's all it will take for them to learn it. Prepare to sing it several times.

Look below for the lyrics and descriptions of the movements.
Here's the lyrics:
The itsy, bitsy spider, climbed up the water spout.
Down came the rain and washed the spider out.
Out came the sun and dried up all the rain,
And the itsy, bitsy spider went up the spout again.

Itsy Bitsy Spider Motions


There are two ways to do the motions for this simple song.
For very young children...
Join the thumb and index finger on each hand. Place the two joined fingers of each hand together and make a twisting motion as you raise your hands, during the 1st and 4th lines of the song.

For older children...
Line 1: Join the left index fingertip to right thumb-tip and the right index fingertip to   the left thumb-tip.  Keeping one fingertip and thumb-tip touching, swing the other pair up to touch each other again.  Repeat this "climbing" motion while raising your arms.

Line 2: Sprinkle fingers down for the rain and make a sweeping motion for "washed the spider out"

Line 3: Make a big circle with your arms for the sun.

Line 4: Repeat the climbing motion.

_________________________________________________________________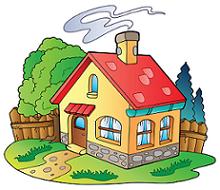 Beyond "How to Start a Daycare", take a peek into the DAYCARE TIPS area.
Find helpful articles on:
Making a Child's First Day go Smoothly
Potty Training
Guidance Issues
Keeping Daycare Parents Happy
and MUCH more...
_________________________________________________________________
| | |
| --- | --- |
| | Fun Activities for Kids |
_________________________________________________________________
back to nursery rhymes main page