Home Daycare Forms
Folder Forms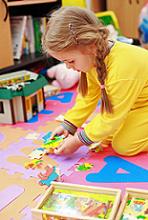 There are many home daycare forms necessary to operate a home based daycare. Click on any of the free daycare forms below for an easily printed out form for immediate use. I refer to the "must have" forms as the Folder Forms.
The reason I give them this name, is because...
Every prospective parent who comes for an interview is given a folder. The contents of the folder include all of the following forms. Keeping the necessary home daycare forms in a folder makes it easier for you to go over the forms with parents during the interview process.
The folder also makes it easier for the parents to keep all the papers together, assuring you that all the paperwork will be returned in a timely manner.
Home Daycare Forms


While a simple form, this is the most important of the home daycare forms (for you). It clearly states exactly what your hours are and exactly what you will be paid. This is the contract I used. Use it as a sample to easily create your own.
Policy Handbook
Along with your contract, you should have a policy handbook. This is a very specific list of exactly how your daycare is run. Worded well, it will solve a lot of problems and prevent future ones. This is my handbook for your use as a sample of exactly what can be included.
You'll need this to gather the information you need in case of an emergency. The form has spaces for the child's doctor, dentist, and other people who are authorized to pick up the child.
All children in day care must be current on immunizations for their age or have a written notarized documentation on the immunization form opposing immunizations. This home daycare form lets them do either. This is the actual form used in Minnesota, and the only form I have not created myself. This will give you an idea of what it should look like. Most states have their own form, some states do not have one at all.
This form gives you permission to take the child off your property. This child care form clearly states the child will be in your company. You may have an emergency, a field trip, or an errand to run. You must have written permission from the parents to do so.
If you are charging different rates for different age children, this form makes it easy to talk to prospective parents about your fees. Simply fill it in and have it ready for interview time.
This form makes it easy to get to know the children you will be caring for. Spaces for the parents to let you know about the eating and sleeping habits of their child. There is an area for health concerns and a section for parents to let you know how they deal with behavior issues.
Your schedule will likely differ from mine. This is the form I use. It will give you an idea of how my daily schedule is set up. This is simply an example for you. Parents appreciate this form because they like to have an idea of what their child will be doing during the day.
*Make sure to include duplicate copies of these forms for parents considering enrolling more than one child.
Although the All About your Child form and the Daily Schedule are not required, the other home daycare forms listed above must be in your records according to most state guidelines.

From Megan (New Zealand):

Hi there. I just wanted to say what a lovely website you have and great ideas that you have shared with everyone. It's a pleasure to read your handy tips and advice. Kind Regards.
_________________________________________________________________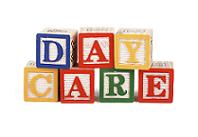 Daycare Articles:
_________________________________________________________________
For the Kids:
_________________________________________________________________
to daycare forms main page
from home daycare forms to simply daycare home