Daycare Printable Forms
Everyday Forms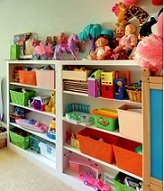 In this section of daycare printable forms are the Everyday Forms. Meaning… you will use these forms often in the day to day operation of your home daycare. Some you will use daily, others you will use only occasionally. All of the home daycare forms however, are necessary for a successful daycare.
All of the daycare printable forms listed below are ready for immediate printing. Feel free to use any of the free daycare forms for your personal in-home daycare use.
_________________________________________________________________
Keeps track of the daily feedings, naps, and diaper changes of infants. Parents of infants like this form because it lets them know at a glance what kind of day their child had. Includes an area to list needed supplies.
All daycares should have monthly storm and fire drills. This form makes it simple to keep track of the drills for an entire year. This form is typically required by licensed daycares.
Prescription Medication Authorization
This form allows you to give a child required prescription medication while in your daycare. This form must be filled out by the parent for each medication. Make sure that the medication left with you is in the original container with the child's name and instructions.
Non-Prescription Medication Form
You must have this form signed for each non-prescription item... including Tylenol, sunscreen, baby lotion, diaper rash ointment, etc. The parents must sign a form stating that you have permission to administer the products.
Parents need to be given this form in advance of any planned field trips. A simple fill in the blank form lets parents know where and when you are planning to go. Make sure each parent has signed the form prior to the trip.
Daycare Sign-in/Sign-out Sheet
This daycare printable form is handy to have right by the door. The children's names are listed on the left side of the form, and parents simply jot in the time their child arrives and departs. This makes it simple to keep track of exactly how much time children have spent in your care. In some states this form is required.
Any time a child is injured in any given way; this form should be filled out. This is one way to let parents know exactly how an injury occurred. The form must be signed by the parents. Make two copies and keep one for your records. Use it for every bump, bruise, cut, bloody nose, etc. regardless of how minor it seems at the time. Children can and will get "owies". This form is to protect you.
Looking for an easy way to let parents know they have a late fee? Use this form to collect payments owed with a minimum of fuss. The "Oops" form takes the sting out of notifying parents, while this form still makes it clear that payment must be made.

End of Year Total/Tax Statement
At the end of each calendar year, you'll need to give parents a statement of exactly how much you were paid during the year. This is the total they will use on their income taxes and it must match your records exactly.
Make two copies of this form for each family. One copy goes to the parents and the other (with a parental signature) is for your own files.
_________________________________________________________________
Daycare Contract
Policy Handbook
Emergency Information
Immunization Form
Transportation Form
Daycare Pricing Sheet
All About Your Child Form
Sample Daily Schedule

Something New to Share...
Just a Little Reminder...
Great First Day
I Caught Your Child Sharing
I Caught Your Child Being Helpful
Tried a New Food Award
Great Kid Award
_________________________________________________________________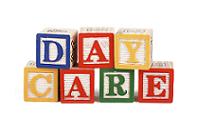 Daycare Articles:
_________________________________________________________________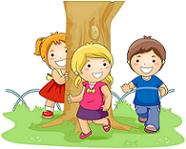 Fun Kids Activities
_________________________________________________________________
from daycare printable forms to daycare forms main page
from daycare printable forms to simply daycare home
_________________________________________________________________
©simplydaycare.com 2009-2015    All Rights Reserved

_________________________________________________________________